Digital Edu

We digitalize your institution
Unlimited
Branches

Unlimited
Courses & Batches

Unlimited
Teachers

Unlimited
User Logins

Unlimited
Cloud Server
Start-up
Ideal for 300 students
₹ 1,250
(per month)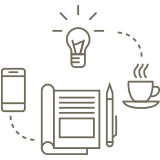 27 Core Modules
Email Support
Phone Support
Knowledge Transfer
Data Entry Services
Fee Structure Integration
High Secured Cloud Server
Sign Up
Basic Plan
Ideal for 700 students
₹ 4,200
(per month)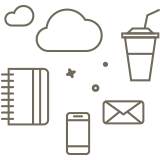 27 Core Modules
4 Add-on Modules
Priority Support
Onsite Training
Knowledge Transfer
Data Entry Services
Fee Structure Integration
Dedicated account manager
High Secured Cloud Server
Sign Up
Custom Plan
Contact with us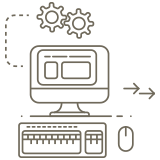 27 Core Modules
15 Addon Modules
Priority Support
Priority Support
Onsite Training
Knowledge Transfer
Data Entry Services
Fee Structure Integration
Dedicated account manager
Cloud Server
Sign Up
Custom Plan
Contact with us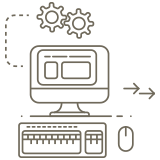 27 Core Modules
15 Addon Modules
Priority Support
Priority Support
Onsite Training
Knowledge Transfer
Data Entry Services
Fee Structure Integration
Dedicated account manager
Cloud Server
Sign Up
On-Premises License Solution
With On-Premises License Solution, you will be investing in the infrastructure of your schools or in a datacenter
of your choice. Buy one time license and run for life time.
Frequently Asked Questions - Answered
How secure is my data?
We're fervent about keeping your data safe and secure. We have highest grade security measures in place compared to rest of the industry. All sensitive information are encrypted with private keys that are unique to your organization.
Who has access to our payroll and other sensitive data?
If you lock us out, not even our employees have access to any of your information. Unless explicitly granted access on a need-to-know basis by customer, our support personnel cannot view any of your data.
Is there a setup fees?
Digital Ink do no charge any setup fee for basic modules.
Do you offer non-profit discounts?
While we don't have specific discounts for non-profits or educational organizations, we do offer a discount when you sign up for an annual account.
What types of payment do you accept?
We accept payment via Visa, MasterCard, American Express and PayPal. We also accept payment via bank transfer or check transfer for monthly and yearly subscriptions. For more details, please contact sales@digitalink.co.
Have more questions?
Our support team is available 24/5, Monday through Friday to assist you. Visit our Support Center to contact us.